KEY LOG ROLLING IN THE NEWS
Log rolling has always had the power to attract attention in the media and it's no different today with Key Log Rolling. Log rolling is exciting, fitness-friendly and historically interesting. We will be posting articles here, feel free to share any that you may have from your program!
April 2019 Fox Denver covers Hundreds of college log rollers competing in championship at CSU. 
November 2017 The Baltimore Sun sheds light on the Collegiate Log Rolling Series.
October 2017 Santa Barbara, CA local Fox News and CBS News stations highlight the Western Collegiate Championships at UC-SB.
June 2017 The Wall Street Journal, featuring World Champion log roller and Key Log Ambassador Jenny Anderson Atkinson
June 2017 The Jason Show, Jason & Shannon learn to log roll!
June 2017 WCCOfeatures World Champion log rollers and founding family of Key Log Rolling, Will Hoeschler and Judy Scheer Hoeschler
Apr 2017 A day with the UNC log rolling programWTVD, Raleigh, North Carolina
Apr 2017 Showcasing the UNC log rolling programWNCN, Raleigh, North Carolina
Mar 2017 Channeling your inner lumberjack Green Bay Press - Gazette 
Feb 2017 Minnetonka students start log rolling club KARE 11, Minnetonka, Minnesota
Feb 2017 A push for an Olympic sport at Mt. Vernon Rec Center WRC, Fairfax, Virginia
Feb 2017 A Day On the Log In Tampa, FloridaWFLA, Tampa, Florida
Jan 2017 Log rolling comes to the University of Washington Seattle Times
Dec 2016  Northwoods Aventure: Key Log Rolling  Lakeland Public Television, Bemidji Minnesota
Dec 2016  Champion log rollers bring sport, equipment to Bemidji State University   Bemidji Pioneer
Oct 2016 Key Log Rolling featured on Made for the Outdoors Made for the Outdoors
Sept 2016 Log Rolling at University of Texas, DallasKXAS, Dallas, Texas
Aug 2016 Spring Valley Community Center log rolling programKGTV, San Diego, California 
Aug 2016 Portland State University log rolling program KPTV, Portland, Oregon
Aug 2016 Competitors Push To Make Log Rolling Olympic SportWBTV, Charlotte, North Carolina
Aug 2016  From Lumberjack Sport to Log Rolling: From Lumberjack Game to Aspiring Olympic Sport  Swimming World Magazine
July 2016 Kids train to be the best in log rollingWCNC, Charlotte, North Carolina
July 2016  Log rolling reaches out to a modern audience, with Omaha buying into the sport
JULY 2016 Log rolling gaining traction in Cabarrus County - North Carolina - The Independent Tribune: News
July 2016  The secrets to log rolling taught at Waterfront Park, Burlington Free Press, Vermont
July 2016  ABC GDC: Around Town Log Rolling | WSYX, Colombus, Ohio
July 2016  Minnesota Bound Segment, Key Log Rolling 
July 2016  Unleash your inner lumberjack with a logrolling workout - StarTribune.com
July 2016  Logrolling will challenge your core, legs, lungs — and pride - StarTribune.com
July 2016 A day of log rolling at MizzouKOMU, Columbia, Missouri 
July 2016  Log rolling at Mizzou | Videos | columbiamissourian.com
July 2016  On a roll at the Nikiski Pool, Alaska| Peninsula Clarion
Mar 2016  Key Log Rolling Named a Top Urban Activity - Minnesota Monthly Magazine
Jan 2016   San Diego Woman Finds her Log Rolling Bliss  92127 Magazine
Dec 2015   Log Rolling Classes at Pool Teaches Balance - Las Vegas Review
Dec 2015   A Sneak Peek at Key Log Rolling - Campus Rec Magazine
Dec 2015   Students spin logs at Middlebury College - WCAX.COM
Dec 2015   Abby Hoeschler | Always Keep Your Feet Moving | CreativeMornings/MSP
Nov 2015   Largo city pool welcomes new aquatic sport - Tampa Bay Times
Nov 2015   A New Must-Have for your Aquatic Facility - Campus Rec Mag  
Nov 2015   Rolling to Fitness at Rutgers University - YouTube
Aug 2015   ACE - ProSource: New Study Evaluates the Benefits of Log Rolling
Aug 2015   Hidden Beach is new home to log rollers | Southwest Journal Minneapolis, MN
July 2015   Abigael Hoeschler: A Balancing Act - New York Times
July 2015   The Sport of Log Rolling Women's Outdoor News
July 2015   4-H Campers learn historic art of logrolling - Daily Inter Lake  Kalispell, MT
July 2015   Interview w/ Abby Hoeschler | Man Meets Goat
Jun 2015   Secret to log rolling: Fast-moving feet | Westminsterwindow.com  CO
Jun 2015   County park revives the sport of log-rolling | The Charlotte Observer  NC
Apr 2015   UM Pool rolls out their latest toy - Montana Kaimin: News
Apr 2015   World champion logroller puts on clinic at BVU | The Tack ONLINE IA
May 2015  You're Adding WHAT Activity to Camp? | Camp Mohawk Blog
Mar 2015   Could Log Rolling Become an Olympic Sport? - ESPN
Mar 2015   Lumberjack pastime of logrolling gains foothold | The Columbus Dispatch OH
Feb 2015   Reviving the Lost Art of Log Rolling - NPR
Aug 2013   The Key Log | Water Sports Gear | OutsideOnline.com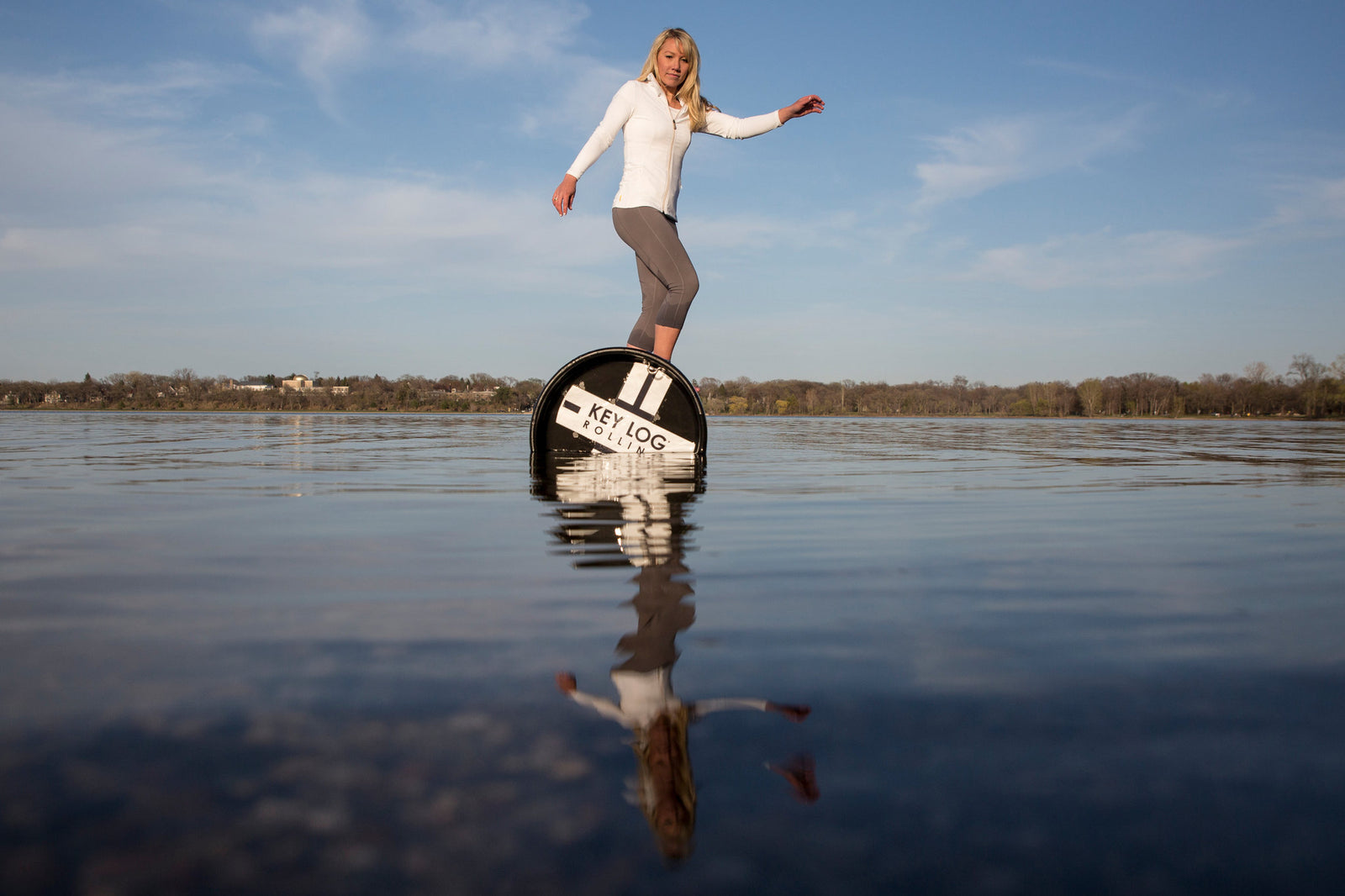 STEP RIGHT UP! Read All About It!
Q and A with New York Times. Hopefully the Wall Street Journal is next!